Once again, Red Stylo has a full slate at New York Comic with a booth (#1140) in Small Press, signings in Artist Alley, and a handful of panels and events! Check out the full schedule, but our "Marry, do, or Kill? What will it take the shatter female stereotypes in comics?" panel is one thing we hope you won't miss!
"Marry, Do or Kill?" What Will it Take to Shatter Female Stereotypes in Comics?
Sat. October 10| 12:30 PM – 1:30 PM | 1A05
Female characters in comics have historically been limited to sexy good girls or sexy bad girls, with little between. Readers are ready for change! A Panel of Writers, Artists and Editors weigh in on "strong female characters," "fridged women," the Bechdel test and troubleshooting storytelling stereotypes. With Sandy King (Writer/Film Producer, Storm King Productions), M. Alice LeGrow (Writer/Artist, Bizenghast), Jennie Wood (Writer, FLUTTER), NEN (Artist, Shinobi Clans) and Enrica Jang (Writer/Editor, House of Montresor). Moderated by Jon Erik Christianson.
Track: Comics, Diversity
Map your Show link is here: http://nycc15.mapyourshow.com/6_0/sessions/session-details.cfm?scheduleid=4
A little more about our moderator and speakers:
Sandy King, artist, writer, film producer and president of Storm King Productions. With a background in art, photography and animation Sandy King's filmmaking career has included working with John Cassavetes, Francis Ford Coppola, Michael Mann, Walter Hill, John Hughs and John Carpenter. Her comics work includes John Carpenter's Asylum, and the newest Tales for a Halloween Night!
M. Alice LeGrow is a freelance graphic novelist and the creator of Bizenghast, an eight-volume graphic novel series published by Tokyopop, Inc. Bizenghast has been translated into over a dozen languages for fans all over the globe. Her newest comic series, Toyetica, is coming out soon from Action Lab Entertainment.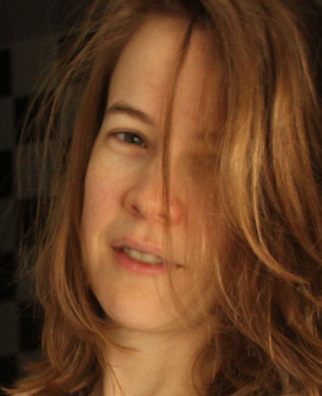 Jennie Wood is the creator of Flutter, a graphic novel series published by 215 Ink. She is also the author of the YA novel, A Boy Like Me, a 2014 INDIEFAB Book of the Year finalist and one of Foreword Reviews' 10 best indie YA novels of 2014. She is an ongoing contributor to the award-winning, New York Times best-selling FUBAR comic anthologies.
Nen is a low-brow painter who works as a character designer, concept artist, and promotional illustrator. She has worked on the gaming titles LEGEND OF THE FIVE RINGS (Alderac Entertainment Group) and SHINOBI CLANS (Posthuman Studios). Additionally, Nen has painted for Dynamite, Aspen, DC Comics, HBO, IDW, and has seen publication in many artbooks and anthologies.
Enrica Jang is editor-in-chief at Red Stylo Media. She is the writer and creator of AZTECA, a comic series and motion comic, Angel With a Bullet, The House of Montresor (soon out with Action Lab), and editor of the annual Red Stylo Presents series of anthologies, including The 27 Club.
Moderator Jon Erik Christianson is a journalist who writes about many nerdy topics; most often, they involve comics, LGBTQ representation in the media, and friendship. Find his non-fiction work at panels.net and honestlycomics.com, and his comics-writing debut in the upcoming Oath Anthology of New Heroes.
We've packed this panel in New York and Chicago, so get there early Saturday to save a seat! And don't miss the Industry Meet-up later that day to continue the discussion!