Red Stylo is rock-n-rolling out stories from our newest anthology,
The 27 Club
, on Patreon! Subscribe for only $2 and you get a new story from the collection every two weeks, plus 15% off everything in Red Stylo's digital store!
Patreon is a great way to support indie comics and to keep up to date with all things Red Stylo. Check it out at Patreon.com/RedStylo!
Gwen thumbs a diesel down on her way to say a final goodbye.  On their road-trip west, girl and driver come to understand that freedom comes with a cost, and that some destinations are worth the detour.
This slideshow requires JavaScript.
Writer Mario Candelaria and artist Sean Dillon share the secrets of their soul with "Freedom's Just Another Word," inspired by Janis Joplin.
Mario Candelaria (Unlawful Good, Epilogue) is a writer and stand-up comedian who is constantly on the lookout for new and imaginative ways to bring an authentic perspective into his work. Originally hailing from Brooklyn, New York, Mario currently resides in suburban Philadelphia where he spends his days honing his craft and trying to figure out what exactly a Wawa is.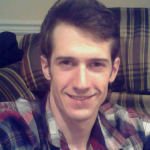 Sean Dillon is a self taught Illustrator, animator, and graphic designer living in northern New Jersey. Sean has a passions for visual storytelling, particularly in the form of comics. He is heavily influenced by American, French, and Japanese cartooning styles and likes to experiment with different techniques and mediums. Sean is currently the author and artist of the webseries Fireworks and is planning an independent comic called Sweetie with writer Steven Petrivelli. While working to make comics his full-time job, Sean also works as a graphic designer and home-care aide.
For
The 27 Club: A Comic Anthology
, a rocking crew of fifty-four comic artists and writers were challenged to take their favorite song or member of the 27 Club and use their music as inspiration for new and original comic stories and vignettes. This collection is a rocking tribute to a select few of these lost stars and their shining, tragic legacy.
Stories are rolling out right now on Patreon!
Get them delivered directly to you when you subscribe!