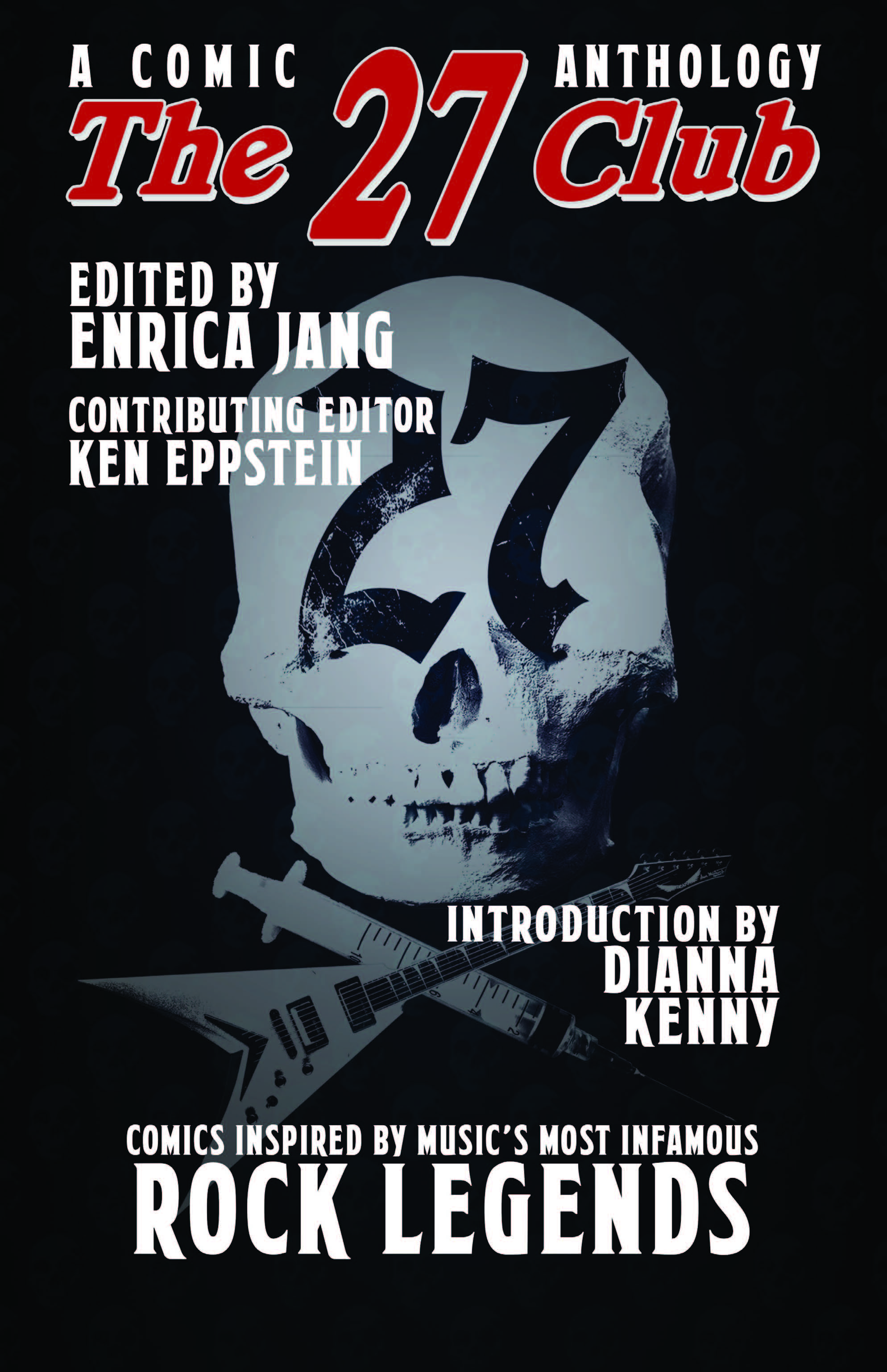 Editor: Enrica Jang*
(alphabetically, *returning creators)
27, A Comic Anthology
NOMINATED for "Best Anthology" in the 2016 HARVEY AWARDS!
Stars burn hot, bright and then go out forever, but their light shines on for ages after. Members of the "27 Club" reached musical stardom early in life and died too young– specifically, the tender age of 27. Some of the club's more famous members include Jim Morrison (The Doors), Janis Joplin, Jimi Hendrix, Kurt Cobain (Nirvana), and Amy Winehouse. A rocking crew of comic artists and writers were challenged to take their favorite song or member of the 27 Club and use their music as inspiration for new and original comic stories and vignettes. Co-published with ACTION LAB: Danger Zone; available in comic shops and in our online store!!
I'm going to break the exclamation mark on my keyboard, I know it: THE 27 CLUB, A Comic Anthology has been nominated for a Harvey Award in the Best Anthology category!!!! There is no playing it cool for this one: nomination in this category is the highest honor...
read more